Although this holiday season may be a little less than jolly given the current state of the economy, the holidays do still mean great limited edition holiday gift sets from your favorite makeup brands. Most brands amp up the style, the packaging and the savings this time of year, so if you still have a little play money in your budget for numero uno or a makeup obsessed someone special, these sets could be perfect for you.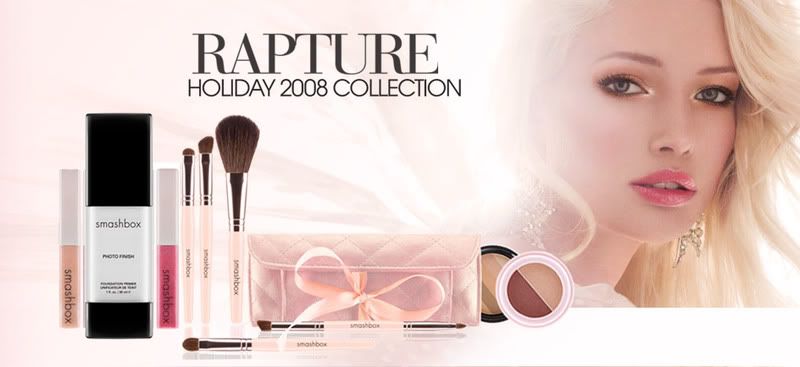 My beloved Smashbox has just released their holiday collection called
Rapture
. It includes a great essential holiday brush set ($49.00) and eyeshadow set which includes 8 eyeshadow duos and two brushes ($59.00). My pick from this collection is their set of 6 lip glosses. This collection last year is what introduced me to Smashbox. The color variety in this set is amazing, with shades of brown, nude, pink and berry. And you get a good amount of product (I'm still not done using up all of the glosses I purchased last year) but the size of the tube is perfect to slip into you smallest purse or into your skinniest jeans if you're going super low profile.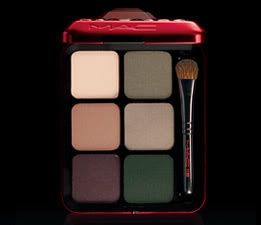 Of course, makeup titan MAC knows a thing or two about a great holiday collection, too. Their Passions of Red collection is the most extensive holiday collection out there (release date: October 23rd) with 3 brush sets, a plethora of bejeweled eyeshadow and lip palettes, and much more (than I can fit into this run on sentence) all in the most festive shade of red. I could go on all day about this collection but I will stick what I think are the most drool worthy offerings.
I am in love with these eyeshadow palettes! The packaging alone is incredible but the colors are also so beautifully coordinated and it comes with a great little brush (and not those horrible sponge things). I am currently torn between the Cool Eyes and the Warm Eyes palettes but you honestly can't go wrong with either of them. Their brush sets are also a great deal as you can try a variety of their renowned brushes for just a fraction of the regular price. Tis the season…