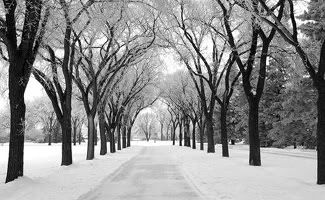 If you are like me, the change in seasons means dull, dry skin. Your beautiful summer glow is quickly being replaced by pale, lackluster skin and the cold weather days are far from numbered. Well, I have a few tricks in my arsenal to combat your winter skin blahs.
I'm sure you've all heard it before but exfoliation is key!! At this time of year more than ever it is extremely important to exfoliate regularly (at least once a week) to aid in cell turnover and to avoid that flaky skin from taking away from your otherwise beautiful canvas. For your body, I like a good, old fashioned loofa or a shower cream with exfoliating beads already in the mix. Try Softsoap's Body Butter Coconut Scrub Body Wash for a luxurious and economical choice with an amazing coconut scent. For your face, I like the tried and true St. Ives Apricot Scrub (and for sensitive skinned lovelies like me, they do make a sensitive version). My newest find is
Neutrogena's Deep Clean Invigorating Foaming Scrub
and my face is thanking me for it. They also have a matching face wash that is worth a look. (It has been working great at removing all my eye makeup with just one lather.)
Once, you are done exfoliating, your skin is primed to be pampered with an ultra-moisturizing lotion made for times like these. I swear by the Jergen's line of skin lotions. From the Original Scent to the Shea Butter, I don't really think you can go wrong. As far as facial moisturizers, I have a couple of picks for day and night. During the day, I am loving the
Garnier Nutrioniste Skin Renew
. Within the Garnier Nutrioniste line, I also love their Night Treatment and would use it all day if it had an SPF. At night, I have also been employing Clinique's Dramatically Different Moisturizing Lotion. This lotion has a great, light feel but its moisturizing power is undeniable. I originally purchased the Clinique as a day lotion but was surprised (and frankly disappointed) to find out that it does not have an SPF. Since, I do not often wear foundation, I count on my face lotion for sun protection as well, so it was a no-go. It works great at night, however, and would work during the day if you wear a separate sunscreen or foundation with a good SPF.
Now, that your perfect canvas is set, it's time to embellish. Bronzers and highlighters are not only for the summertime. In fact, I think they are even more necessary those days when you have completely forgotten what the sun looks like. I am currently owing my lit from within glow the
Physician's Formula Shimmer Strips
in Sunset Strip. These lovelies come in a variety of shades and can be used as eye shadows or bronzers. I find them a bit to shimmery to use as an all over bronzer but on the high points of the cheeks and above the brow bone, they are amazing! In a pinch, I have used them as eye shadows and they are gorgeous. Don't you look a good multi-tasking product? You can find these at your local drugstore of choice but be sure to keep a lookout for a BOGO or 40% sale so you stock up and save!
On the pricier side, MAC makes a variety of
Mineralize Skinfinishes
that I also adore (check out the So Ceylon if you love a rosey, bronze as much as I do). Clinique lovers can rejoice that Clinique also makes a product called the Shimmering Tones Bronzer that works in a similar way. Pick your price point and product and glow on! (I promise that I am not normally this cheesy. Blame all of the Christmas music I have on repeat. Is all of your Christmas shopping done yet?)