Good morning! Looks like you guys are getting another
I'm up way too early in morning
and I might as well make myself useful

post.

My attempts at a moratorium on hair and makeup spending isn't going all that well
(though I really haven't bought anything new for my hair since the Joico and Kenra liters I got on sale at Trade Secret)
. For some reason, I cannot leave the drugstore or Target without something makeup related in my hands. I will say that I have cut down quite a bit as I am trying to save up for a big birthday haul (my 25th bday is in November and I can't wait). I am mainly looking to purchase some Mac (officially converted by that Spiced Chocolate Quad) and Make Up For Ever products, so saving will definitely be necessary. (Lest you think I am completely irresponsible, I have been hitting my new revised monthly savings goal of $500- woo hoo!)

I did manage to leave Le Targe, as I like to call it, with something that I have been looking for forever- the L'Oreal HIP Jelly Balm! I don't know why these things have proven so darn ellusive but I went to a different Target this past weekend and there it was. Like a shining beacon of lip glossity goodness just waiting to be purchased. (This is what you get at 6 in the morning, ladies!) They were a bit on the pricey side (I really need to stop buying this stuff when it's not on some sort of BOGO sale- ULTA is having one by the way!) at $7.99 but it is amazing. I purchased Succulent (love the names of the colors by the way), which is a pretty berry meets mauvey color (as shown below).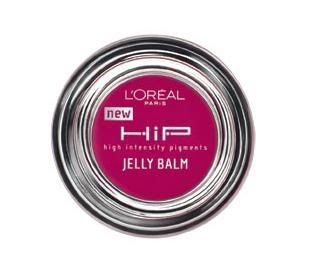 You get unbelievable sheer, luscious color with these things. And the best way to describe the texture really is "jelly balm." It's so incredibly soft on your lips and the shine you get is beyond lust worthy. I've been rocking this on my

way too overworked to do a full face of makeup, but don't forget I'm still fabulous

days and cannot wait to get more. I'd have to say, however, that the best and worst thing about these glosses is the packaging. I hate having to put my finger in my on the go makeup. I'd love to just be able to reapply as needed without having to worry about what grossness my hands have been privy to throughout the day. But I have to say that this product does feel so amazing on your fingertips as you apply it and that the pot really gives you an appreciation for the texture. Oh well, completely torn on that one. I do have a portable lip brush but then I most certainly would not apply it outside of the bathroom for fear of looking uber high maintenance. Who me? Never!