Lately, I have been loving eye looks where the lid is kept neutral but there's a pop of color on the lower lash line. The one and only Rihanna has been known to rock this look quite a bit, as shown in this pic of her at the most recent MTV Awards.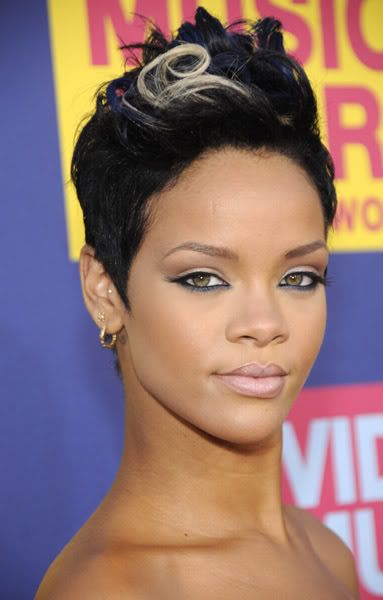 You can achieve this look with a bright eyeshadow but I love the precision of a liner. My new loves are the Make Up For Ever Aqua Liners (something else off my wishlist). You may think your fave eyeliner goes on smooth but you have no idea what smooth is until you try these liners. They apply smoothly every time- no need to warm them up at all. And best of all they stay put all day and the colors are absolutely drool worthy. The colors aren't just bright, they have incredible dimension too. It was love at first swipe when I tried these at Sephora. Each color I tried was more beautiful and vibrant than the last. I am not going to lie to you, though- these things are not cheap. They run $16.00 a piece (gasp!) but this is no one trick pony; they go on so smoothly that they can be used as an eyeshadow too! I am currently adoring their liner in 12L (described on
Sephora.com
as a Blue with Green highlghts).