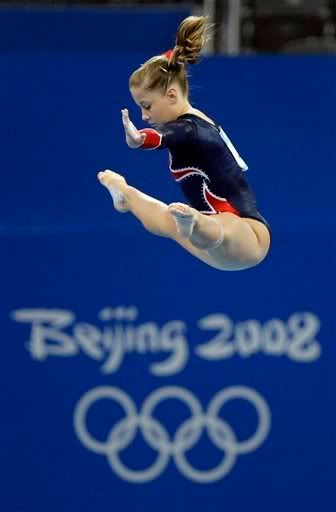 As my 25
th
birthday is fast approaching (November 7
th
!), I have been seriously thinking about what direction I want my life to take. On my last birthday, I posted this excerpt that was sent to me by a friend of mine in my cube at work: "The old adage that 'life is not a dress rehearsal' is so true, and yet we act to the contrary by putting off what is truly important or indulging in things that are not." With this in mind, I have been assembling a "Quarter-life Goals" list of the things I want to accomplish or adjust in the months coming up to my birthday and beyond. I am mainly trying to give myself a swift kick in the rear and stop my procrastination and, let's be honest, all out laziness at times! I was reading one of my favorite
blogs
, and we must some kind of mind meld thing going, because she is going through the same thing as she approaches her 30
th
birthday.
My list includes things like: cooking at least 2 times a week (I absolutely looove to cook but I have been majorly slacking as of late), exercising 3 times a week (I want to give myself a very attainable goal as I try to get myself back in shape), and to finally stop saying I want to go to Europe and just go! My husband and I have chosen Rome as our first destination and we have begun saving up. So, basically my list is getting me to finally put my money where my mouth is, so to speak, and turn my thoughts into actions.
Most of the things on my list boil down to maintenance! Taking care of every aspect of your life so that nothing ever gets totally out of control; things mama tried to teach you growing up. So, yeah, keep me honest, chulas! Your girl is trying!
P.S. My list also includes you guys! I love writing this blog and I hope you all love reading it. My goal is to update at least once per week, though I like to show you some love at least twice a week.
P.P.S. This photo is a stretch in terms of how it relates to this post but I love this girl! Shawn Johnson has shown immense poise beyond her years and performed so amazingly throughout these Olympic games. And even though she is almost 10 years younger than me, she is a great role model and inspiration.